Care Catalog
​Your donations supply essential items to support PHFTC staff
in caring for young children and needy families.
You can make a general donation or choose specific supplies.
Baby Bath Towels provided by Project Hope for The Children for the daily baths of infants in our partner hospitals.
Baby Bath Towel $7.00
1 Baby Bath Towel- 30 RON
Bath Package items purchased in Romania by Project Hope For The Children staff.
Bath Package $20.00
1 bottle of Lice shampoo - 45 RON
1 bottle of Baby shampoo- 15 RON
1 bottle of Baby lotion - 12 RON
1 bottle of Baby oil - 10 RON
Our Diaper Package is our most used grouping of items used in the hospitals and with our partner foundations.
Diaper Package $25.00
1 package of Diapers - 68 RON
1 package of Crib protectors -16 RON
1 package of Wipes-8 RON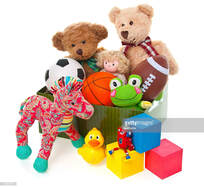 Project Hope For The Children staff provides toys to engage children in stimulating play.
Toy $5.00
1 Toy or Stuffed Animal- 20 RON
Cereal Package: Extra nutrition is important to help babies in hospital thrive.
Cereal Package $12.00
3 Boxes of Cereal- 50 RON
Laundry Package: Keeping babies' clothes and bedding clean helps keep them happy and healthy.
Laundry Package ​$12.00
1 bottle of Detergent - 35 RON
1 bottle of Fabric Softener -15 RON
Each child takes home a book when they leave the hospital as many have no books of their own.
Book $2.50
1 Book- 10 RON
Items used by our employee in one of the hospitals as well as in the group homes in our partner foundations.
Hygienic Package $10.00
1 roll of Paper towels -16 RON
1 roll of Toilet Paper - 16 RON
1 box of Kleenex -6 RON
Cleaning Package: these supplies help staff keep everything tidy and healthy.
Cleaning Package $15.00
1 bottle of Alcohol Sanitar-4 RON
1 bottle of Chlorine - 5 RON
1 bottle of Sanytol disinfectant spray - 15 RON
1 bottle of Sanytol disinfectant floor- 18 RON
1 bottle of Liquid soap - 20 RON